We Conserve and Restore Land, Focusing on Birds and Wildlife
The mission of the Litchfield Hills Audubon Society is to conserve and restore natural ecosystems, focusing on birds, other wildlife and their habitat, for the benefit of the community, through conservation, education and research.
December 4, 2023
All About the Christmas Bird Count
January 8, 2024
Birds, Flora & Fauna of the High Andes in Northwest Argentina
December 17, 2023
Audubon Christmas Bird Count
December 17, 2023
CBC 4 Kids
January 1. 2024
First Day Hike at Boyd Woods Sanctuary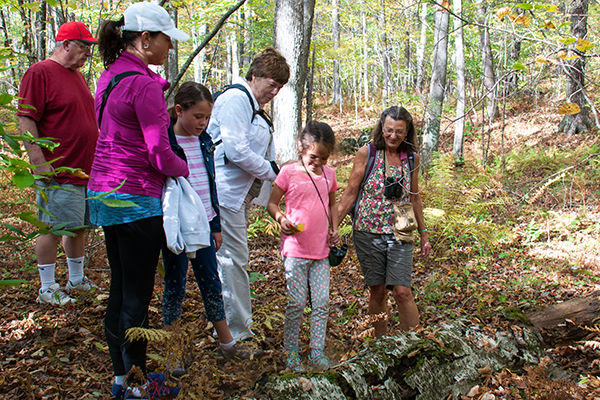 Litchfield Hills Audubon Society aims to provide environmental experiences to people of all ages, particularly in the Litchfield County and surrounding areas. LHAS offers free monthly programs, bird walks and environmental events that are open to the public. We also support and offer National Audubon's Audubon Adventures tailored for elementary school children.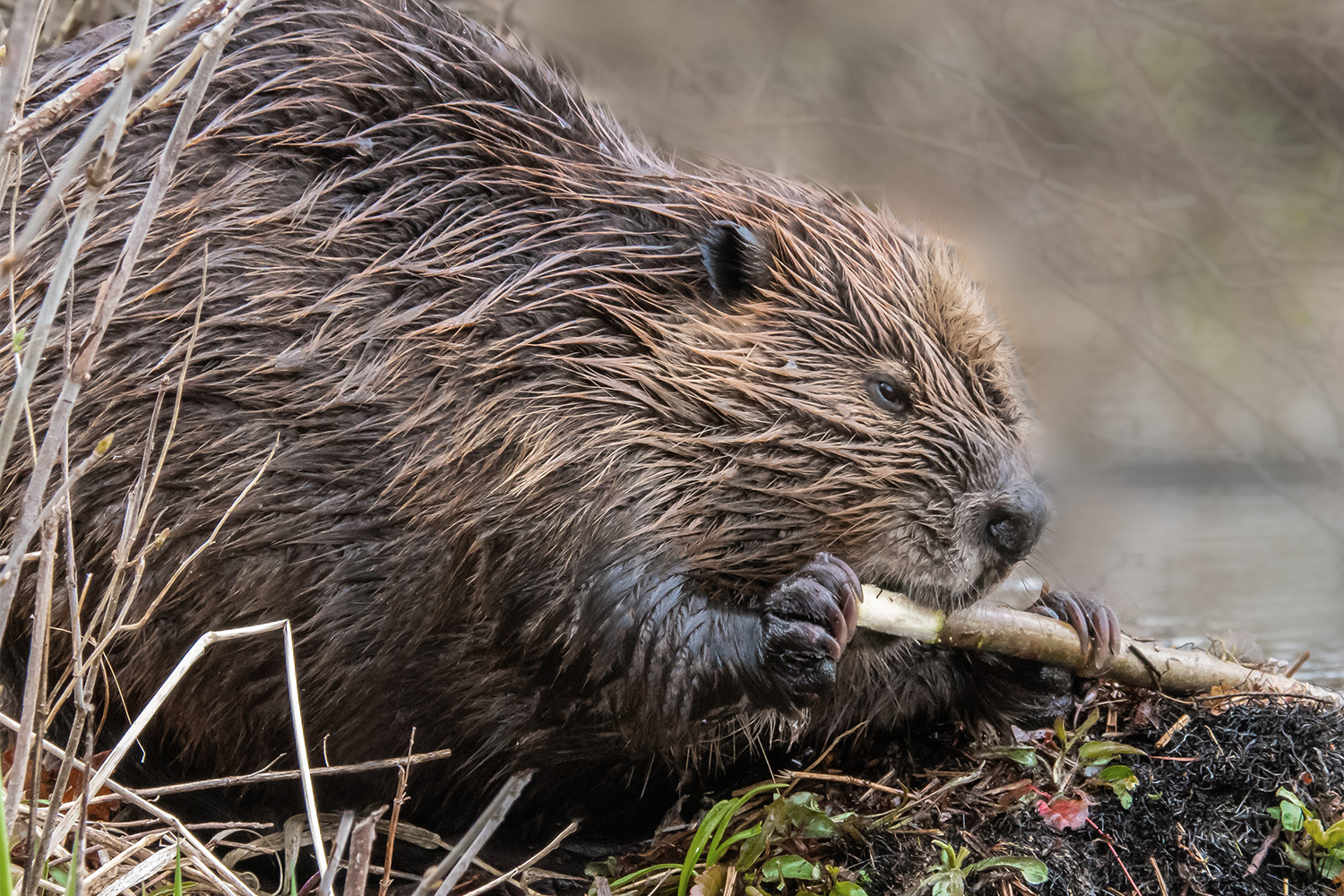 Litchfield Hills Audubon Society manages and maintains a total of 157 acres at three separate sanctuaries. LHAS is involved in a 10 year Forest Management Project through the NRCS, improving the forest health at Boyd Woods and Wigwam Brook Sanctuaries. Our sanctuaries provide vital habitat for woodland, shrubland and grassland birds and wildlife.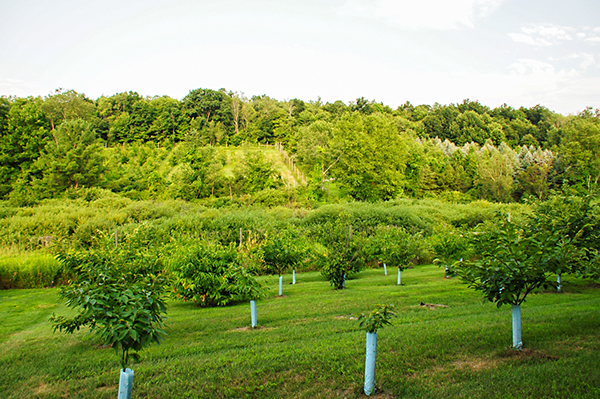 Litchfield Hills Audubon Society continues to work with the National Resources and Conservation Services involved in a 10 year forest management project to improve the forest health at our Boyd Woods and Wigwam Brook Sanctuaries. LHAS also supports and is involved in the Blue-bird Nesting  Program and the American Chestnut Restoration Project.
Help us keep the feeders at Boyd Woods Audubon Sanctuary well stocked this Winter season to help our birds get through this very challenging time of year.
Please consider a tax deductible donation to help LHAS purchase bird seed, suet and nuts that will be used this winter season to feed and nourish our feathered friends. And, as a bonus, our visitors to the sanctuary will continue to enjoy spending time in the bird blind observing, identifying and taking pictures of the many species of birds that are attracted to our feeding station.
Thank you for your generous support!
Audubon Christmas Bird Count
The nations longest-running community science bird project fuels Audubon's work throughout the year.
Frank Chapman and 26 other conservationists initiated the Christmas Bird Count (CBC) as a way of promoting conservation by counting, rather than hunting, birds on Christmas Day of 1900. Some counts have been running every year since then and the CBC now happens in over 20 countries in the western hemisphere! Read about the history here. Now a long-standing program of the National Audubon Society, with over 120 years of community science involvement, it is an early-winter bird census, where thousands of volunteers across the U.S., Canada (where Audubon partners with Birds Canada), and many countries in the Western Hemisphere go out over a 24-hour period on one calendar day to count birds.
For more information about the Christmas Bird Count, visit <Christmas Bird Count>
Litchfield Hills Audubon Society had its first Christmas Bird Count in 1955. It comprised of a 7 1/2 mile radius centering at the top of Wheeler Hill at the North end of Bantam Lake, including all of Morris, parts of Litchfield, Torrington, Goshen, Warren, Washington and Bethlehem, as well as very small areas in Cornwall, Watertown, Thomaston and Harwinton. 
Count compiler was Sidney A. Hessel. There were 16 observers in 8 parties. Total species observed were 37 with a total of 1688 individual birds.
Todays count circle for LHAS, depicted in the illustration below, is sectioned off into 14 areas, each with its own team captain.
LHAS' s Christmas Bird Count this year will be held on Sunday, December 17.  Our compiler is Dave Tripp Jr. For additional information and to help out contact Dave Tripp at dtrippjr@gmail.com and he will put you in contact with the captain in your area.
Christmas Counts in Other areas:
Saturday, December 16, 2023
Sunday, December 17, 2023
Saturday, December 23, 2023
Sunday, December 31, 2023
Birding Backpacks at a Library Near You
Litchfield Hills Audubon Society donates birding backpacks to area libraries to promote and teach birding.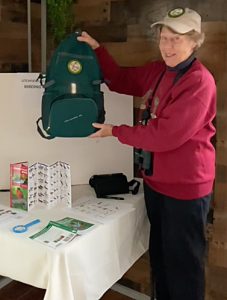 Backpacks have been donated to five area libraries by Litchfield Hills Audubon Society, an attempt to inspire children and families to enjoy the hobby of birdwatching.
Litchfield County has an abundance of nature preserves and natural habitats for wildlife, many with well-marked trails. LHAS hopes to encourage more families to get outdoors and learn about birds by offering them an opportunity to try a new hobby without the upfront costs.
Backpacks at Morris Public Library and public libraries in Thomaston, Torrington, Terryville and New Milford can be checked out using library cards. Stocked in the backpacks are binoculars, illustrated guides identifying birds, information on nature activities and recommended locations for birdwatching.
Donations from Ace Hardware of Litchfield, Litchfield Bancorp, Torrington Savings Bank, Wild Bird Unlimited of Brookfield and Litchfield Hills Audubon Society's education committee covered the cost of the backpacks and their contents.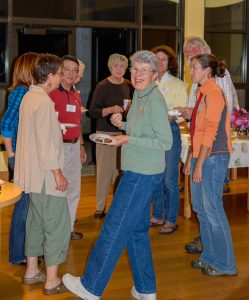 Unless otherwise indicated, General Meetings are held on the first Monday of each month at the Litchfield Community Center, 421 Bantam Road (Rt. 202), Litchfield, CT. When the first Monday of the month falls on a holiday, the meeting is held on the second Monday. Refreshments are served at 6:45 p.m. The business meeting starts at 7:00 p.m. and the program follows. The June meeting is the Annual Meeting and Dinner held at a local restaurant; it begins at 6 p.m. Our August meeting is the annual Picnic at Boyd Woods Sanctuary; it begins at 6 p.m. Board of Directors Meetings are held the third Tuesday of every other month at 7:00 p.m. at LHAS' office at 28 Russell St. Litchfield, CT.