Welcome to LHAS' blog page. Here you will find postings on projects, especially those related to our three sanctuaries, announcements on recent postings of YouTube videos from our monthly meetings, and postings on special events that LHAS is collaborating on with other organizations. 
To see a listing of all LHAS' YouTube videos click on the following link" <LHAS YouTube>
Thank you for viewing.
Chris Wood
November 6, 2023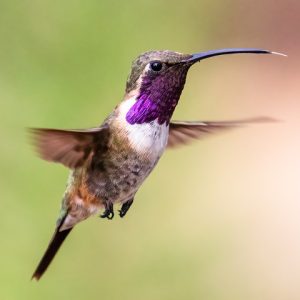 Chris Wood, is an avid birder, traveler, and photographer extraordinaire. He has visited several neotropical regions and the southwestern U.S., in addition to our own backyard in Connecticut, collecting observations and photographs of hummingbirds. Of the 360 or so species of hummingbird occurring in the Western Hemisphere, only 15 are regularly seen in the United States. Chris has seen 111 different hummingbirds and photographed 94 of them. An active birder and bird photographer for 45 years, Chris is currently president of the Connecticut Ornithological Association and is a founding member of the Western Connecticut Bird Club.
To view his presentation click on the YouTube link: <Hummingbirds>
Nowhere is a Place: Patagonia
Gerri Griswold
October 2, 2023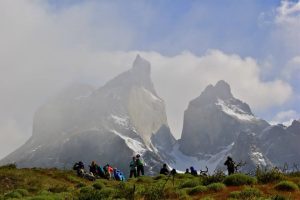 Gerri Griswold shared with us breathtaking images from this ethereal travel destination tucked along the tail of the Andes near the bottom of the world. She spoke of and shared slides of the people, animals, and numerous microclimates that define this mythical place. Gerri is the director of administration and development at The White Memorial Conservation Center. She is a wildlife rehabilitator and educator who is licensed to keep and exhibit non-releasable bats and porcupines for education. In 2010 she launched a travel company, Krummi Travel LLC, which takes small groups of adults on trips to Iceland and Chilean Patagonia.
To view his presentation click on the YouTube link: <Patagonia>
Murmurations of the Heart
Swallows and Other Birds that Swarm
Mark Seth Lender
September 11, 2023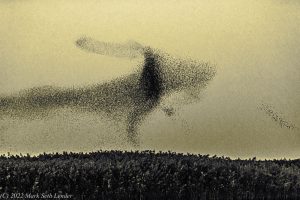 Mark Seth Lender presented us with the fantastic forms of a murmuration, something that has fascinated humanity for thousands of years. What holds a murmuration together? What forces design and initiate its form? Mark shared his answer to these questions with his photographs of our much beloved Connecticut River Tree Swallow Funnel. Mark is a producer for wildlife content and the Explorer in Residence for the Public Radio program "Living on Earth." He conducts original fieldwork, does his own photography, writes and edits copy to present on air. He and his wife created the children's books, Smeagull the Seagull, A True Story, and Smeagull's Guide to Wildlife.
To view his presentation click on the YouTube link: <Murmurations>
Developing the Arts and Crafts House and Garden
Jeanne Farewell
July 10, 2023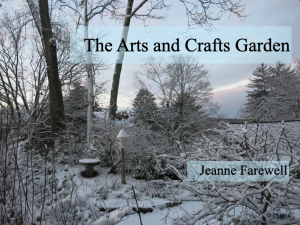 Jeanne Farewell discussed the Arts and Crafts Garden with photos of her own garden in Brewster, NY, and those of British gardens, referencing architecture, design, and the artistic origins of the movement. Jeanne brings her arts background to the garden and has been a speaker for groups such as the Garden Conservancy's Digging Deeper program.She is co-host of the "Parsley and Sage" podcast.
To view her presentation click on the YouTube link: <Arts & Crafts Garden>
Aubree Keurajian
April 3, 2023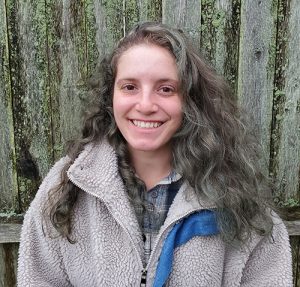 Aubree Keurajian, Cornell-educated botanist and ecologist, presented an introduction to the idea of "ungardening," or restorative home land care that is guided by natural ecological processes. She discussed the concept and method of ungardening, what a "weed" really is, invasive species and how to deal with them, and suggested plant identification resources. Aubree has worked as a botanist in Connecticut for the past four years, protecting native plants, while founding Ungardening Native Plants to educate people about native plants and ecological living.
To view her presentation click on the YouTube link: <Ungardening>
Craig Repasz
April 3, 2023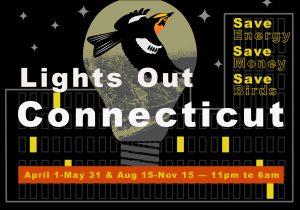 Craig Repasz, Connecticut Ornithological Association's Conservation Committee chair and past president of the New Haven Bird Club, told us about Lights Out CT!, a campaign to help protect migrating birds from crashing into buildings at night. Why Lights Out? Most migratory birds pass over our state at night, when temperatures are cooler and skies are less turbulent. However, artificial lights attract and disorient birds, leading to collisions with buildings. The result is catastrophic: almost 1 billion birds killed in the United States every year. Craig spoke more about the problem and the steps we can take to protect our birds.
To view his presentation click on the YouTube link: <Lights Out CT>
The World of Captive Waterfowl Conservation
Logan Connor
March 6, 2023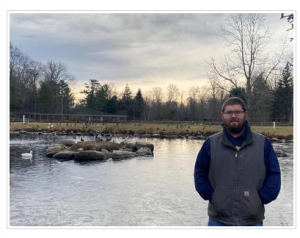 Ripley Waterfowl Conservancy (RWC) is often referred to as one of the hidden gems of Litchfield County. Although the facility may be tucked away in the woods, the RWC's name and legacy are known around the world. With over 400 birds and close to 90 species, RWC is one of the largest collections of waterfowl in the country and a breeding center for many rare and endangered species. Logan Connor, Director of Aviculture at RWC,  talked about the birds as well as the importance of aviculture and captive breeding programs and how they relate to waterfowl conservation.
To view his presentation click on the YouTube link: <Birds on the Brink>